I will sing of the mercies of the LORD for ever: with my mouth will I make known thy faithfulness to all generations." Psalm 89:1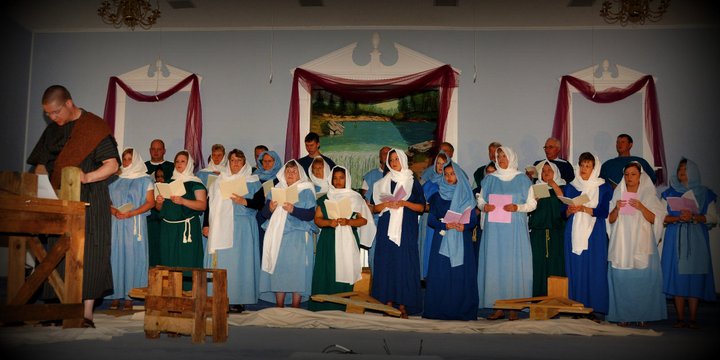 The Music ministry gives each member in it, the opportunity to serve and use his or her talents for the
Glory of God. Our purpose is to present music that is Christ-centered and will prepare the hearts of people.
The mucic ministry at Beth Haven has many different areas in which to praise the Lord with the talent He
has given you. The largest part of our music ministry is our choir, which allows our members to sing in a
group setting. We also have our "special music" for those who sing solos, duets or mixed groups. Our
instrumentalists provide beautiful accompaniment to the singing each and every service with a variety of
instruments. We continue to honor the Lord at Beth Haven with traditional, conservative, God-honoring
music as has been the case for many years. Attend one of our upcoming services and enjoy up-lifting music
that praises the wonderful name of our Lord.